LeadSeed Partners
Our LeadSeed Partner community provide sales/marketing platforms, consulting, sales and enablement support for clients to deliver improved productivity from sales and marketing. 
Technology partners
Our technology partners enable us to integrate LeadSeed with other sales and marketing platforms for maximum process efficiency.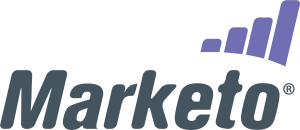 Marketo – LeadSeed integrates with Marketo to match a respondent's survey results back to their record within Marketo to ensure that all available intelligence on the customer or prospect is held in one place.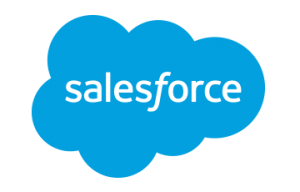 Salesforce – LeadSeed builds on the concept of salesforce automation by extending the process to the sales conversation.  The structure and signposting within the application supports sales people to have professional, confident conversations with customers to improve opportunity identification rates.
Commercial partners
Our commercial partners enable us to deliver LeadSeed through a number of channels built around driving sales and marketing success.
Marketing Services Agencies – LeadSeed provides an end user engagement point to integrate into demand generation programmes for vendors to roll out to the channel.  LeadSeed helps Marketing Services Agencies to provide an innovative call to action for digital marketing campaigns with integrated ROI tracking and reporting.  The platform is scalable for maximum reach and flexible to enable personalisation by partner.
Telemarketing organisations – Offering a tangible hook for telesales teams, LeadSeed offers a benchmarking report for the prospect after every sales call, with no additional work for the caller.  The value exchange increases DMC rates and provides additional nurture capability where no immediate opportunities are identified.
Sales training companies – LeadSeed provides a platform for structure, discipline and consistency that Sales Trainers can use to establish best practice within the culture of a sales team.  Allowing Trainers to focus on sales technique, rather than technical propositions, the LeadSeed framework helps to embed new skills and develop confidence in a safe environment.
Distributors – Value Added Distributors benefit from LeadSeed in similar ways to the Marketing Services Agencies and Sales Trainers.  The repeatable and customizable nature of the platform supports many of the supporting functions of a distributor to its reseller channel.
Consultancies – Consultancies engage with LeadSeed as a tool to deliver improved sales and/or marketing processes for their clients as part of their broader consultancy remit.  LeadSeed also supports training to embed new sales techniques in a safe and productive manner.
ServiceNav Partners
In order to provide the best service to our customers, we partner with other technology and channel organisations.
Technology partners
Our technology partners enable us to provide a superior product either through plug-in integration with their technology or through an interface with their software.

WatchGuard – Coservit is delighted to partner with WatchGuard, an industry leader in network security. ServiceNav can now be used to remotely monitor WatchGuard Firebox appliances.
Commercial partners
Coservit delivers ServiceNav to end user organisations entirely through the channel.
Our commercial partners use ServiceNav to deliver their services to their customers or they pass through the licencing for ServiceNav to their customers as per the diagram below.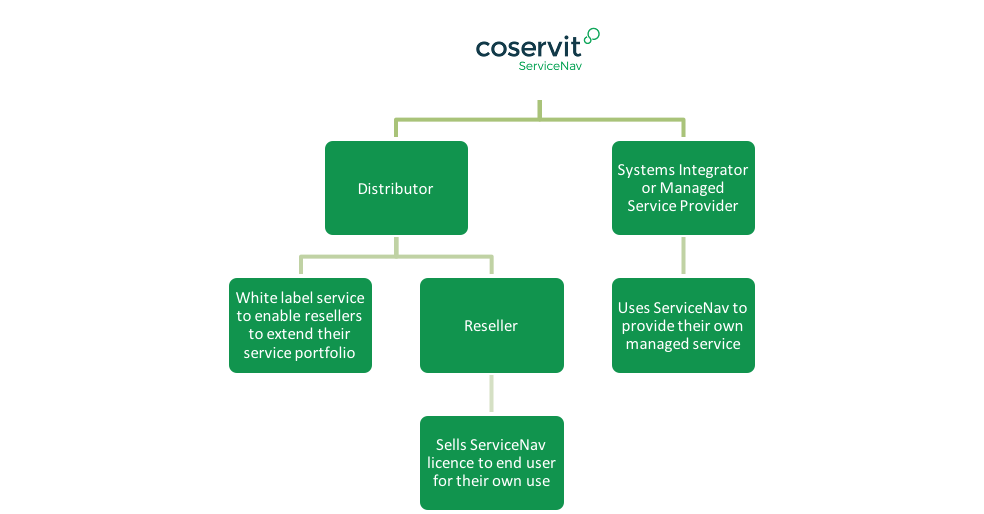 For Value Added Distributors, ServiceNav offers an opportunity to present an additional revenue stream to their reseller customers. Through offering a white label version of ServiceNav, the VAD enables the reseller to offer proactive mornitoring services for any new technology sold.
Resellers either resell the ServiceNav to their customer for them to manage their own environment, or use ServiceNav as a means to delivering a proactive managed service to customers in the same way as Systems Integrators and Managed Service Providers.
If you would like to find a LeadSeed or ServiceNav Partner or to become one, please
contact us
for more information.