Our commercial partners use ServiceNav to deliver their services to their customers or they pass through the licencing for ServiceNav to their customers as per the diagram below.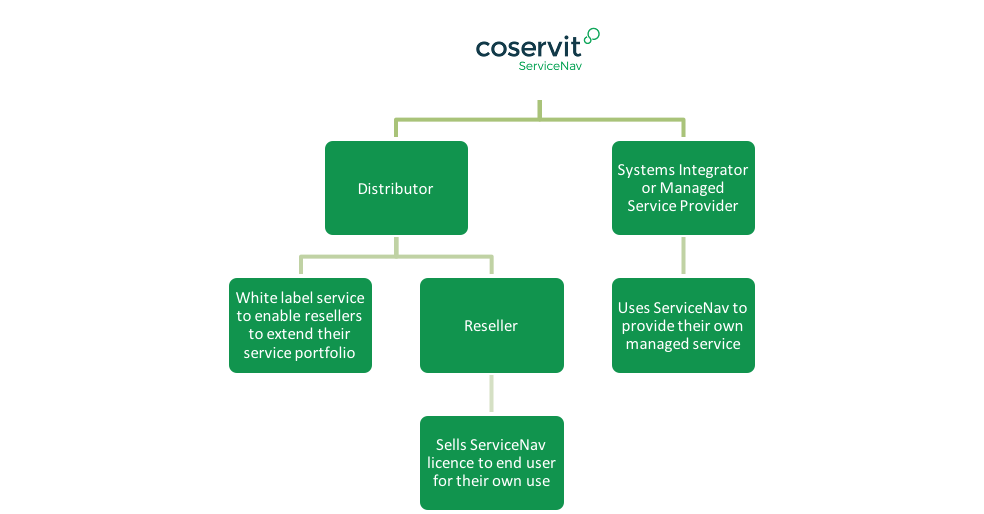 For Value Added Distributors, ServiceNav offers an opportunity to present an additional revenue stream to their reseller customers. Through offering a white label version of ServiceNav, the VAD enables the reseller to offer proactive monitoring services for any new technology sold.
Resellers either resell the ServiceNav to their customer for them to manage their own environment, or use ServiceNav as a means to delivering a proactive managed service to customers in the same way as Systems Integrators and Managed Service Providers.