SLA management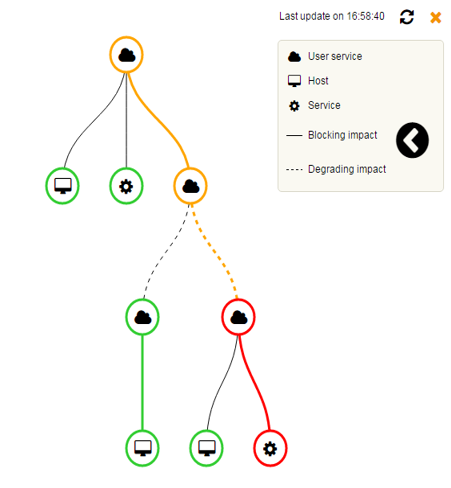 Traditional monitoring stops at the hardware component, resource utilisation or application performance level. ServiceNav's value is in the extrapolation of the status of these metrics to feed into the overall health of defined business services.
ServiceNav takes context into consideration, alerting priorities in terms of impact, rather than a list of issues to be resolved. This is essential to the efficient running of IT services and ensuring customer satisfaction.
Metrics can be "degrading" (for example, the loss of one of a pair of load balancers), or "blocking" (for example, the loss of an email server). By combining metrics from managed elements that play a part in service delivery, complex service hierarchies can be constructed, monitored and reported on to show: service degradation, service loss and service availability.
This real time alerting based on service thresholds means that you know before a situation becomes critical, allowing proactive incident response and a focus on improving quality of service.