Creating a VMware monitoring user
Connecting to the vSphere Client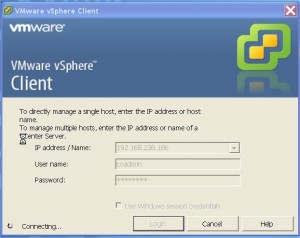 Select the ESX host
Click on the ESX host
User Management
Click the tab "Users & Groups"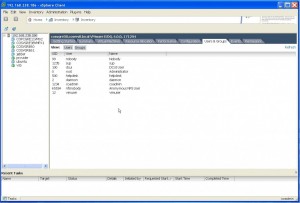 Adding a VMware monitoring user
Right-click in the main window and select "Add …"

Create the user, for example: ServiceNav…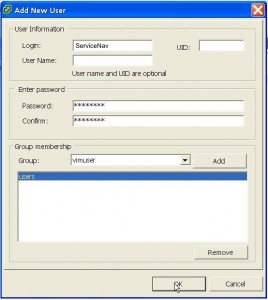 Add the user to the  "users" group, and click on OK.
Allocation of rights
For this user to perform monitoring checks we must assign the read-only permission.
To do this go to the following menu: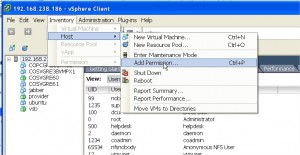 Click "Add Permission".
Once in this window choose the role…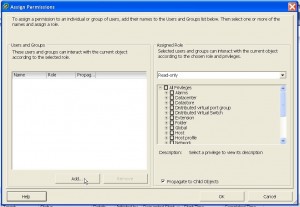 Click "Add …"
Select the user you created earlier and add it.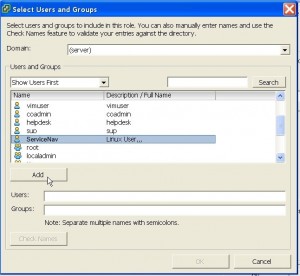 Once the user added click "OK"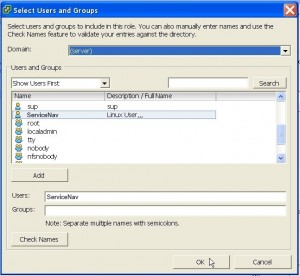 Check the assignment of read-only permissions .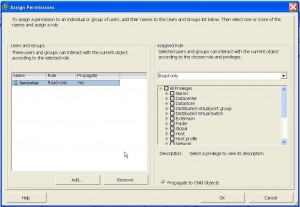 You can now configure checkpoints in ServiceNav with the user you just created. This user creation may need repeating for each ESX host.
To save time, you could use an existing management account :
VMware for ESX host
VMware vCenter: for vCenter server